Main Content
Start Your
Property Search here
With over one billion dollars in real estate sold, Marc Tahler & Ken Zietz's dedication to quality service and the needs of their clients have established them among the leading realtors in the industry.
Their extensive knowledge of residential properties and communities in the San Fernando Valley, Conejo Valley & West Los Angeles areas has proved to be significant in their success. They distinguish themselves in the industry by placing emphasis on integrity and client satisfaction, not just sales. Year after year, Marc & Ken rank amongst the top 1% of all agents nationwide. In today's market, Marc & Ken embrace cutting edge technology to achieve their clients' real estate goals.
E-mail Marc at marc(at)marctahler(dotted)comCA BRE #01077251 or Ken at ken(at)kenzietz(dotted)comCA BRE #01403714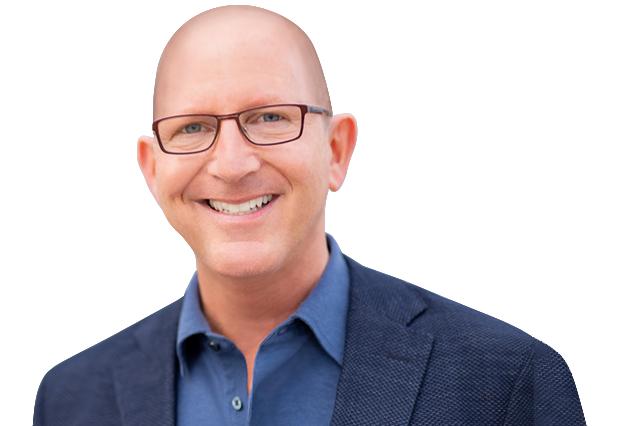 Marc Tahler
Ken Zietz
We're making it easy for you to stay informed on the latest Real Estate news - Check out our Blog! We would love to hear from you!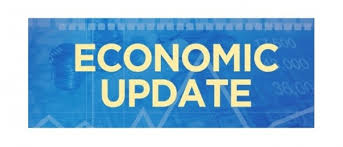 "Couldn't be happier with Marc and Ken they did a fantastic job start to finish. Our sale was a little more difficult due to it being a probate and not being in the area however Marc and his partner Ken were available and helpful with every situation, big or small that arose. It was especially great that they knew people from every trade that were able to help us as needed. Their professionalism and knowledge can't be beat and I can't recommend them more."
"We worked with Marc to sell our home in Tarzana, and to purchase a condo on the Westside, and cannot recommend him and his team highly enough. From our initial consultation with Marc and Ken, where they provided us a detailed market assessment and advised us on pricing and marketing our property for sale, to working with Marc to negotiate the purchase of our new home, we felt completely confident and comfortable with him in our corner. Marc made sure he was available, often at short notice, for photo shoots, inspections, and appraisals relating to the sale of our home. He accompanied us multiple times across the city for inspections and walkthroughs of our new home, helped us get pricing for repairs and modifications, and was a steady, calming influence when we were faced with potential delays or hiccups. Marc was always easy to reach, and he addressed every one of our questions or concerns with patience and grace. His responsiveness, accessibility, and attention to detail have made our transition to a new home much easier."
"Marc and Ken were highly recommended to us by a friend, and their advice every step of the way exceeded our expectations! We were considering renting my my mother's house, and they never pushed us to sell, which we ended up deciding to do. Instead they advised us on risks and benefits of renting and what repairs should be done for a rental vs and sale. They had different contractors evaluate and price repairs and improvements to help us understand costs and timing. They also told us all about the current market conditions after we asked to discuss the option of selling. They even did a financial analysis of rental income vs investing proceeds from a sale, so we had something to discuss with my mother's attorney and accountant.

Based on my mother's needs, and the current market conditions we decided to sell the house. Marc & Ken discussed all the comps and recent activity to market the house, and put a fantastic website together within days. They were trusted advisers and did lots of research on the potential buyers and offers. They were very helpful with sales paperwork and during escrow, resulting in selling and closing escrow for more money than we could have imagined.

I would highly recommend them for either renting or selling your home!"
"We are so fortunate to have met Marc and Kenz to help us find and get our dream home. Marc is the best agent and made me feel like I was their only client. He gave me his professional opinion on the number, terms, and conditions we should go in with which was definitely an advantage as it proved to be the perfect advice. Marc also helped me to get my loan done and walked me through escrow, and I got my dream home! He was with us every step of the way and We couldn't have done it without Marc. Truly grateful for these team and highly recommend them to anyone."
"The team of Marc Tahler and Ken Zietz handled the sale of my mother's house in Santa Monica. I live in Colorado. They provided good support in price setting, managing a team to clean up the property, paint as needed, minor fix-it-up stuff, landscape etc - in a few quick weeks- at an exceptionally low cost. Within a week of putting the property on the market we had a contract above our list price. They managed the post-contract activity very professionally and wrapped up the closing when we wanted it to be."
"Marc and Ken were so great in helping us get our home sold. After living here and raising our three children here for 17 years we were very attached to our home, but ready to move on. Marc and Ken handled us with great care and understood this was a stressful process for our family. Our house was only on the market for about a month before it sold. Since we didn't have a house to move into yet they were able to negotiate a 6 month lease back for us.
We are very happy with how smoothly the whole process went and we cannot recommend Mark and Ken more highly."
"Marc Tahler started working with us in March 2021. As I am sure everyone is aware, the competition to get homes in this market was unprecedented. It took until the end of November 2021 to get a house, losing out on many along the way. And in that time, Marc was there to ensure that we never made any poor decisions out of desperation, or made any compromises we would regret. He was always patient and straightforward with us. There was never a moment where we felt we were going to overpay for a home like others we were witnessing. Out of all the people involved in the home buying process, we felt Marc was the one we could trust the most. In the end we feel we got the best house for us, and I am very thankful."
"Wow, we've tried to sell our house 4-5 times over the past 15 years since the kids left and we retired. It was a big 11,000 square foot house and although we thought it was perfect, the market didn't. We tried real estate agents that had a presence on TV. We tried agents that represented houses to movie stars and we tried some major Beverly Hills type agents. Nothing.

Then we thought we'd give the local guys Marc and Ken, that we figured could never sell our house, a chance, and less than a week later the house was sold at close to full price. Sure the market is good now, but they really came through. And they helped us get moved, as we were totally unprepared for such a fast sale, or I guess, a sale at all. If you want to sell your home, Marc and Ken are the guys to do it."
"Marc and Ken were wonderful to work with. They have an excellent photographer who made the house look even more open and brighter than it was. They had great referrals for repairs they though we should make before listing, and good recommendations on the things that wouldn't add value to the sale or that the buyer would want to change anyhow. They sold the house quickly and ironed out bumps that arose in escrow. I would use them again in a heartbeat."
"The LA market is beyond intimidating, but Marc and Ken made it all manageable for us. They were super attentive and made us feel taken care of and well-informed every step of the way, from making sure our showings were thorough and educational to walking us through the multitude of paperwork required to submit an offer. When you work with Marc and Ken, you're working with industry veterans who treat their clients like gold and know this market like the back of their hands. We LOVE our house and truly believe we found something so perfect because of Marc and Ken's knowledge, diligence, and enthusiasm for what they do."
Marc Tahler/Ken Zietz
Posted on May 23, 2021
Who needs a fixer?? Mid-City gated fixer off Fairfax. Superb condo alternative & cheaper than paying rent...
Like Us On Facebook +